Hydro at 80
Shining Light: The story of Edward 'Electricity' MacColl
To mark the 80th anniversary of the law that brought hydro-electricity to the Scottish Highlands a new biography of Edward 'Electricity' MacColl has been published.
Read more
About us
About SSE Heritage
At SSE we are proud of our heritage. For the best part of a century, we have contributed to the social and economic wellbeing of current and future generations by meeting our responsibility for producing one of life's basic needs – energy.

Image: 3rd year Craft Apprentice Meter Tester, Dundee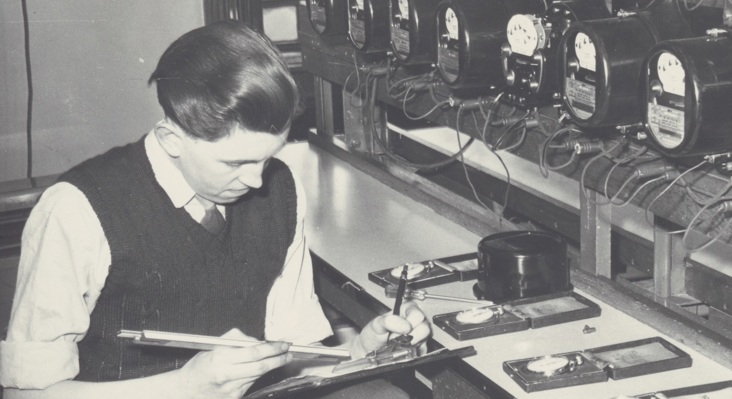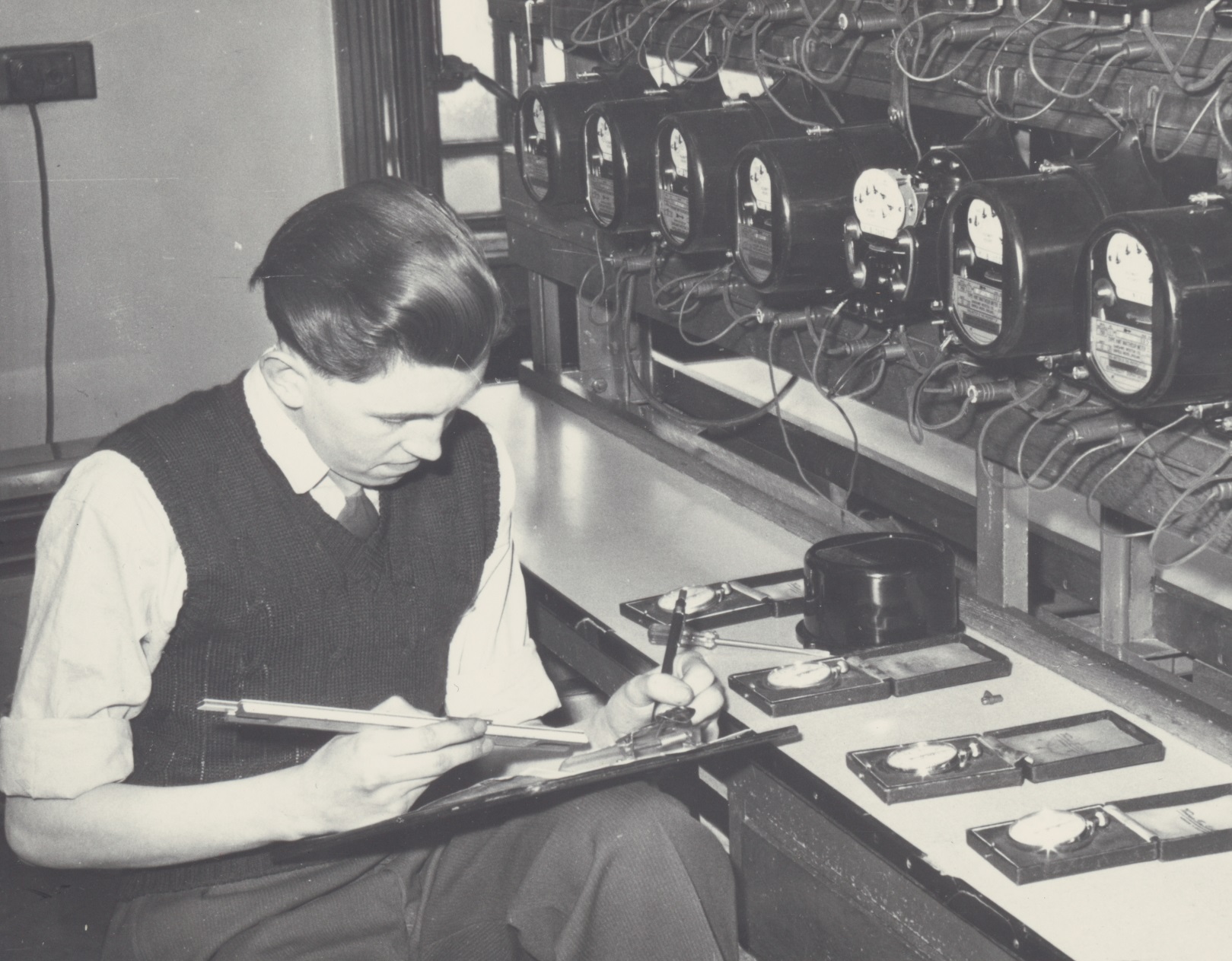 Who we are
About our collections
The core of our object collection was donated by colleagues and gathered when our predecessor organisation, the Southern Electricity Board, later Southern Electric, set up The Museum of Electricity in Christchurch in 1983 which later closed in 2013. The objects continue to be cared for and are stored securely.

Image: Main hall, Old Power Station, Christchurch
Our collections
KEEPING IN TOUCH
For any enquiries about our collection or about SSE's heritage in general, you can contact us at [email protected] or by writing to us at SSE Heritage, Sustainability, Inveralmond House, 200 Dunkeld Road, Perth, PH1 3AQ.