Back to overview
New Biography Sheds Light on the 'Engineering Genius' Behind Scotland's Hydro-Electric Revolution
23 Jun 2023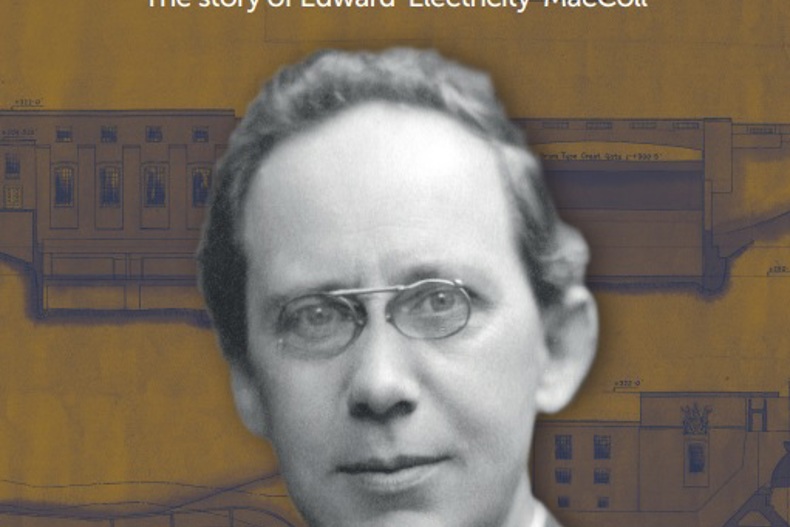 To mark the 80th anniversary of the law that brought hydro-electricity to the Scottish Highlands a new biography of Edward 'Electricity' MacColl has been published.
MacColl, hailed as an 'engineering genius', played a pivotal role in bringing power to homes and businesses across northern Scotland, serving as the inaugural Chief Executive of the Hydro Board.
Born in Dumbarton in 1882, MacColl quickly developed a lifelong love of Argyll and the Highlands, developing an intimate knowledge of the local landscape and helping pioneer hydro power in Scotland.
His role as one of the country's most influential engineers has never been fully told, but the decision of his granddaughter Alison MacColl to pass on his speeches and letters to the Corporate Archive of SSE, the successor company to the Hydro Board, made it possible to tell his story.
"Shining Light: The story of Edward 'Electricity' MacColl" is produced by SSE's Heritage team and details McColl's struggles to convince politicians to back technology in the face of criticism from landowners, tourist businesses and those working in the coal industry.
It also reveals his conviction that hydro-electricity could revitalise the regional economy.  The book shares MacColl's vision of transforming what he described as an area that 'may be picturesque to the visitor and the artist' but, in the post-war period, was increasingly characterised by 'impoverished and neglected land, abandoned houses, closing schools, and a diminished population'.
Shining Light, copiously illustrated with archival and other photographs and running to 205 pages, costs £16 and can be purchased at Pitlochry Dam Visitor Centre in person or by contacting [email protected].
The book will go on to be stocked by a variety of bookshops and an eBook version will be released later in the summer.