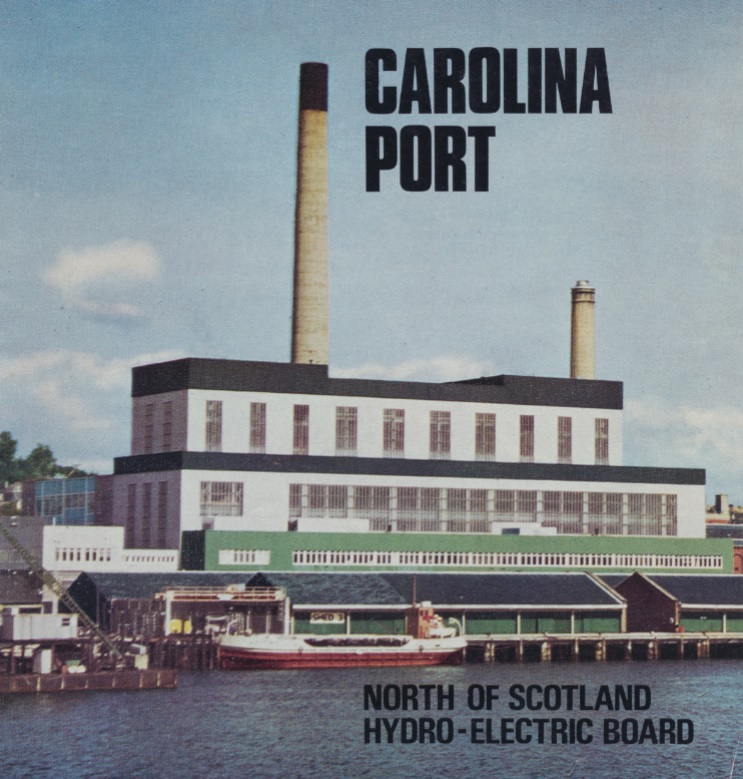 North of Scotland
NoSHEB kicks off the 1980s with the installation of high-speed data links from the Computing and Accounting Centre in Aberdeen to offices and power stations.

It wasn't all good news however, as soaring oil prices impacted the Board's Carolina Port and Peterhead power stations with their combined consumption peaking at over 87,000 tonnes, ultimately leading to the closure of Carolina Port in October 1982.
Image: Carolina Port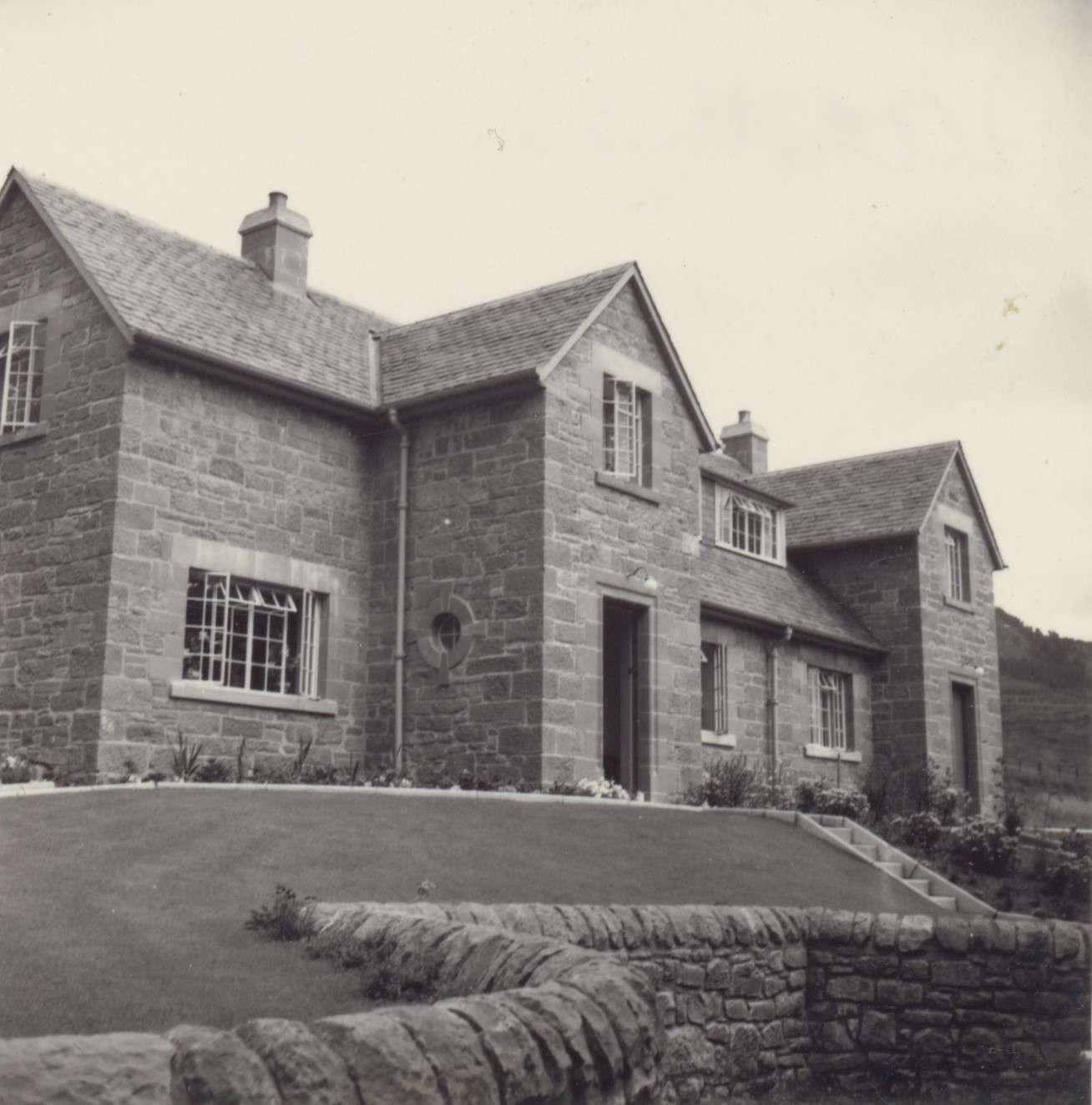 Peterhead development continues
Work at Peterhead did however move ahead, with transmission works completed to erect heavier towers to increase their power rating and the station eventually became operational.
The Board had 360 houses, designed to accommodate staff in areas of housing scarcity, and following a review of operational requirements it was decided that the Board would now dispose of 60 of these houses.
Image: Pitlochry staff houses 1950s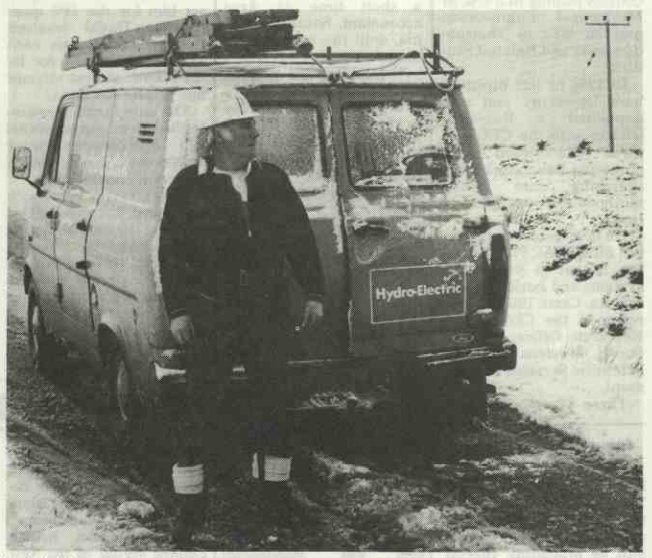 New research and policies
It was a busy time for studies, with research into wave energy ongoing and a feasibility study into run of river hydro generation showed that it could be economically viable, so the Board decided to promote two schemes on the Grudie and Talladale rivers. Studies around fish behaviour and Borland lifts was also under way with a new prototype counter put in place to aid accuracy.
In preparation for Privatisation, 1986 saw the introduction of a new more contemporary red and blue 'Hydro-Electric' branding.
The Board reviewed its Equal Opportunity Policy which now included the consideration of applications from disabled people. It also stated that no one should be unfairly treated because of their sex, marital status or race.
Storms cut power
January storms in 1983 and 1984 brought significant storm damage again. Around 250,000 consumers were affected in and around Aberdeen in 1984, when conductors on the 275kV lines clashed due to hurricane winds. The same storm caused significant loss in Skye when 10,000 consumers lost supply due to the collapse of a tower.
Image: Worker with van in snow during storms 1983/84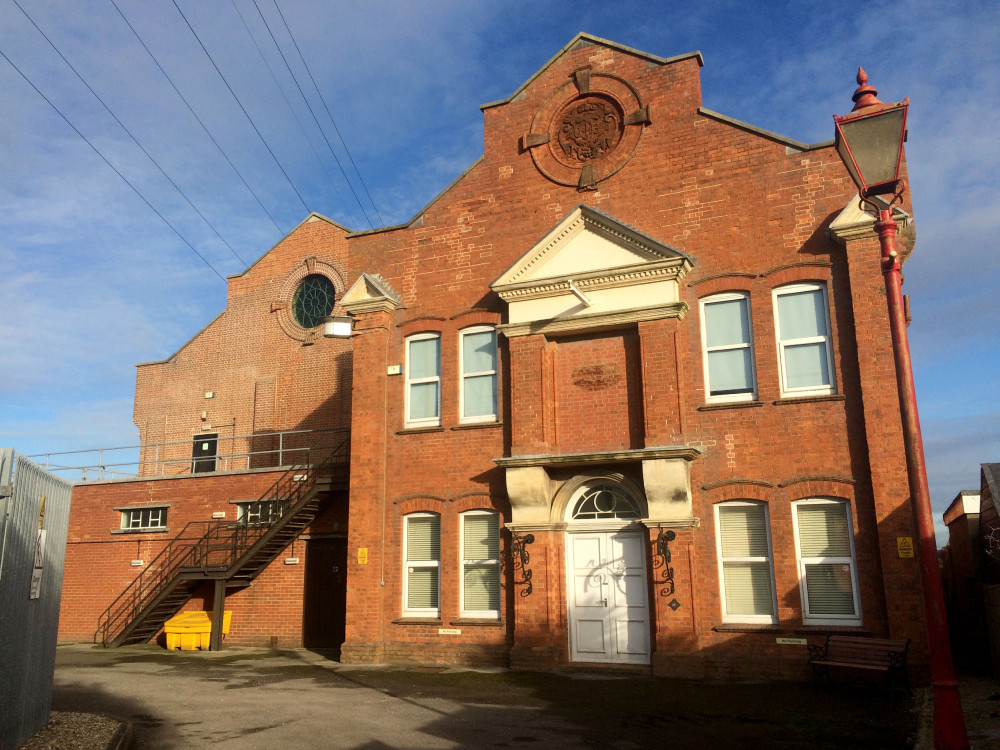 South of England
In 1981, the centenary of the world's public supply of electricity in Godalming, John Wedgewood, the Board's Chairperson, opened the Southern Electric 'Museum of Electricity' in a 1904 power station in Christchurch, Dorset. The Museum remained open until 2012 when it became a Storage Facility for the valuable collection of early electrical artefacts.
Image: The Old Power Station, Christchurch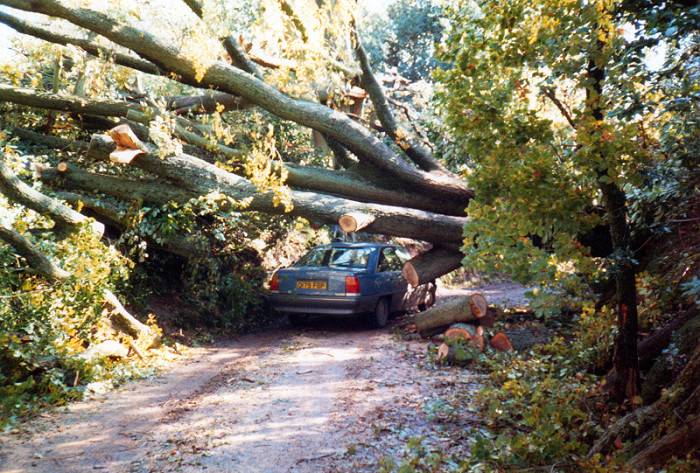 John Wedgewood continued his pioneering works in 1983 when he orchestrated a programme to create employment opportunities across the Boards for soldiers returning from the Falklands war. Further community support was provided in 1986 when the Board held open days during 'Industry Year'. Nine district offices opened their doors, with 3,500 visitors attending across the sites.
By the mid-1980s the SEB vehicle fleet numbers reached 3,300, which was second only to the Post Office at the time. In 1985 one of Southern Electric's Sherpa electric vehicles was involved in Britain's first ever EV motorway crash. The vehicle proved its robustness when both it and driver went on to continue their journey home.
In 1987 devastating storms hit Southern Electric's region with overhead lines damaged at 17,000 locations. Almost half a million households lost supply and 1,500 poles were replaced in one week alone. All hands were on deck with staff members' families helping to deliver hot meals throughout the crisis.
Image: Storm damage 1987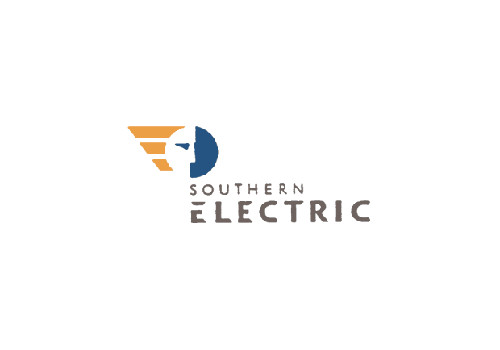 And finally, in 1989 as privatisation loomed, the SEB began to trade as "Southern Electric" and changed its branding to blue and ochre on a silver background.
Image: Southern electric logo