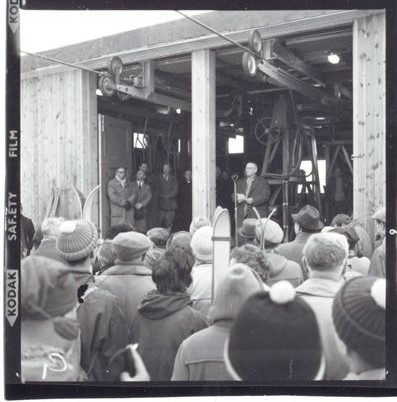 North of Scotland
The North of Scotland Hydro-Electric Board (NoSHEB) started the decade with below average rainfall, resulting in a heavy reliance from their thermal stations in Aberdeen and Dundee to fill the gap. Good news followed this, with Retail sales reaching £1m; employee numbers stabilising at 3,000, and the connection of the company's 400,000th consumer!
Image: Corie Cas chairlift opening, Cairngorms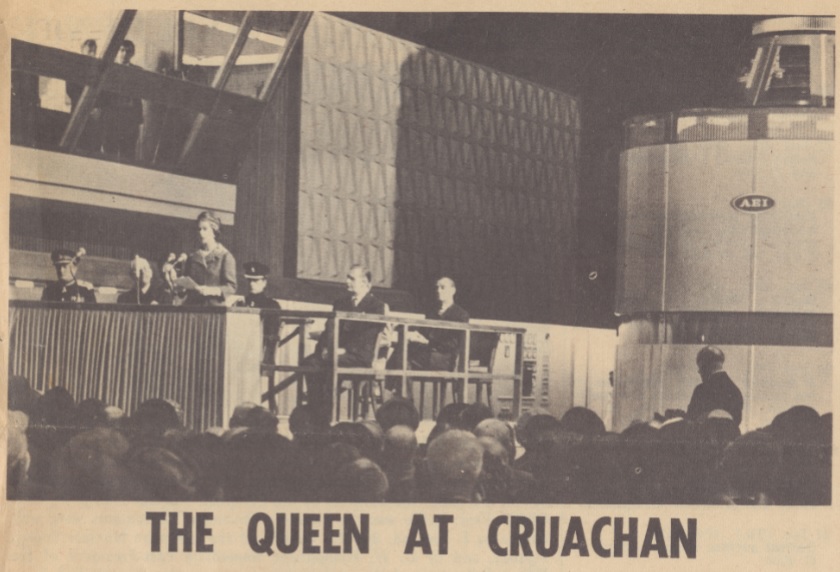 The Queen at Cruachan
Perhaps even more impressive, a Cairngorms ski lift was connected to the main grid; Royals were in attendance for the official opening of the Strathfarrar and Kilmorach scheme and for the first pumped storage scheme at Cruachan's underground power station.
Image: The Queen opening Cruachan power station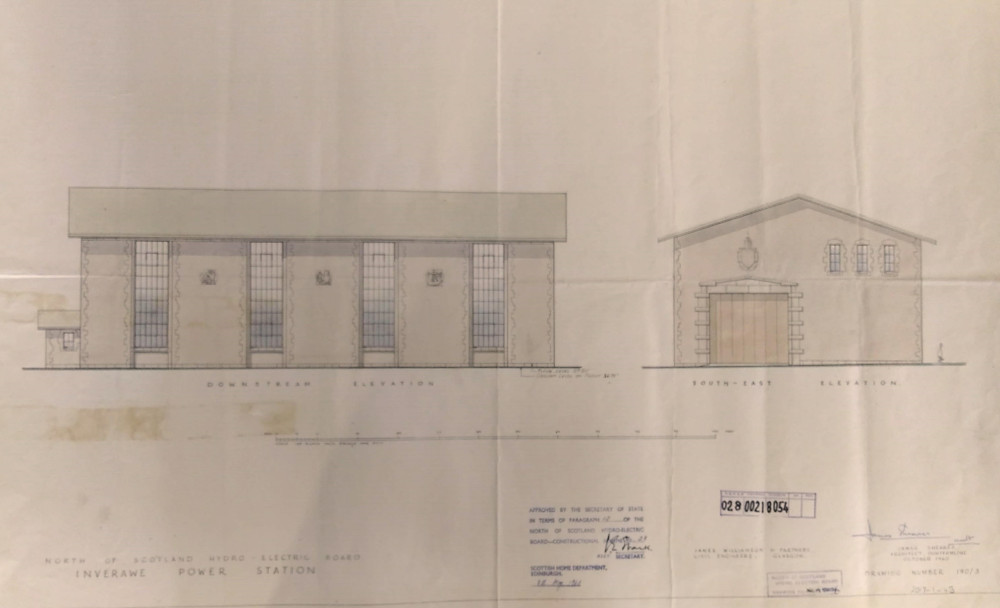 Powering domestic life
Similarly, the Awe schemes' Nant and Inverawe power stations were in full operation and by 1963, NoSHEB's hydro capacity passed 1m kW which helped to power 50% of its consumers who were now using electricity to cook.
Image: Original drawing of Inverawe power station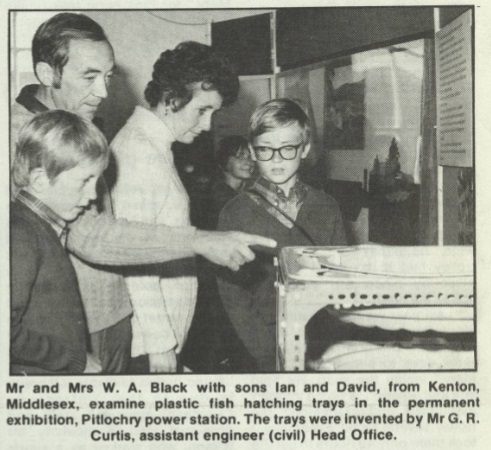 Engaging the public
In January 1968 gusts of 118mph were being recorded in Mull and Tiree as a hurricane battered Scotland. 49,000 consumers were affected – of which 80% were restored in 24 hours.
Later that year NoSHEB celebrated its 25th anniversary by opening 23 of its power stations to the general public for a full week.
Pitlochry dam, power station and fish pass continued to be a huge tourist attraction with over 100,000 walking across the dam annually.  To celebrate this, a new permanent exhibition was created at the power station, showcasing the development of power resources and electricity supply in the north of Scotland.
Image: Staff magazine cutting of visitors to Pitlochry exhibition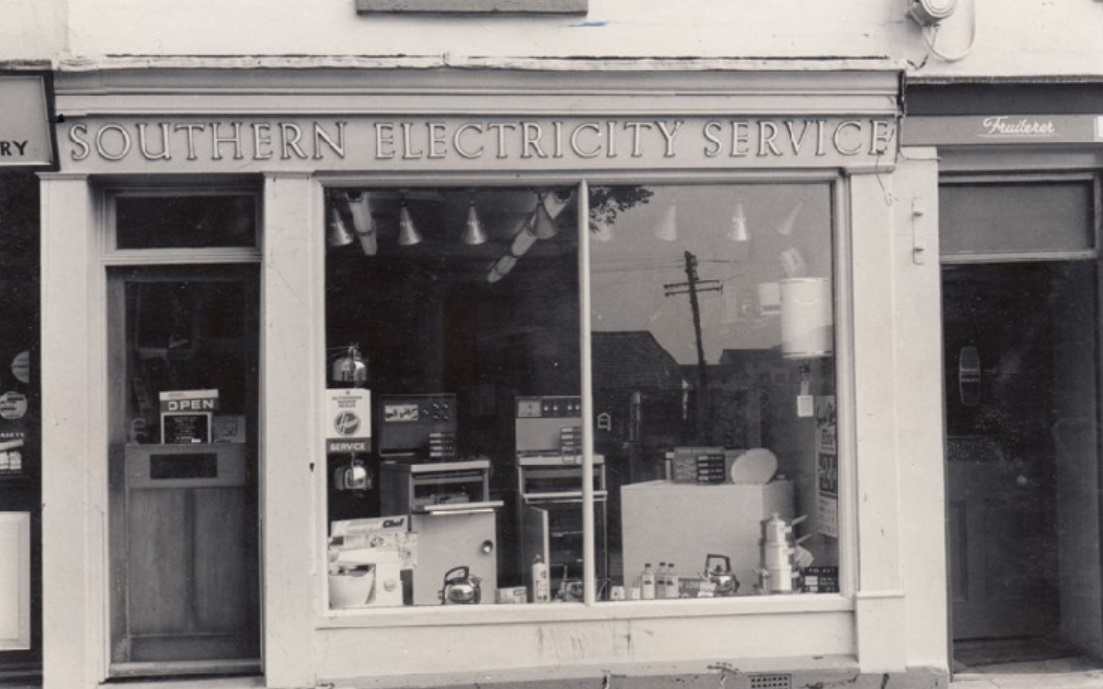 South of England
In the south, the Southern Electric Board (SEB) completed work on a 132kV line of wooden poles spanning 19 miles. This was the first line to be erected by any Area Board and achieved huge praise.
Celebrations were soon cut short when in 1962 severe weather conditions caused havoc and resulted in a RAF helicopter helping to re-establish supply.    

The Board's retail business continued to grow in the early 1960s with 120 showrooms opened to collect accounts and provide advice, as well as to sell appliances.
Image: Southern Electricity Service shop front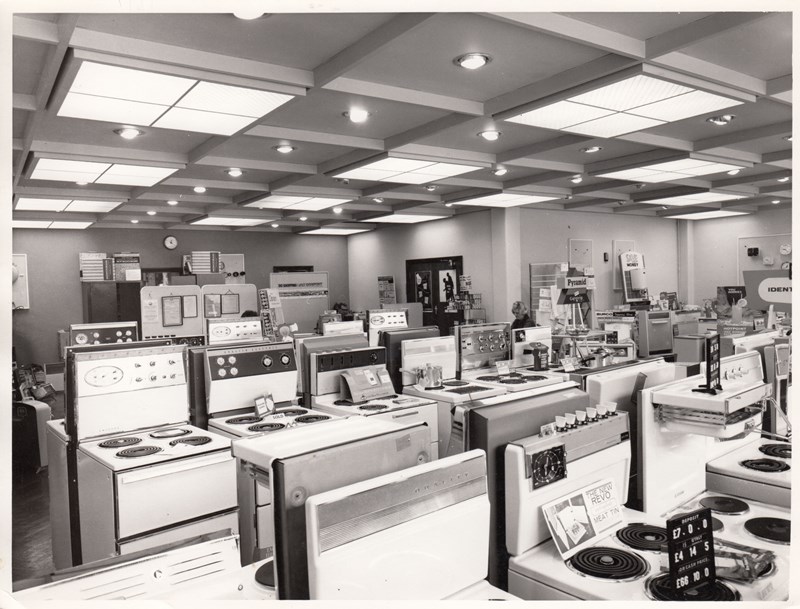 Supply successes
More good news came in the form of the standardisation of supply when the 1.5 millionth consumer was transferred from DC to AC supply and 23,000 storage heaters were sold in a single year.         
                                                                                                                                         
The first 132kV oil-filled cable in British waters was laid from the mainland to the Isle of Wight.
SEB reinforced its identity with new "Southern Electricity" branding which endured for 23 years.
Image: Inside Southern Electricity Service shop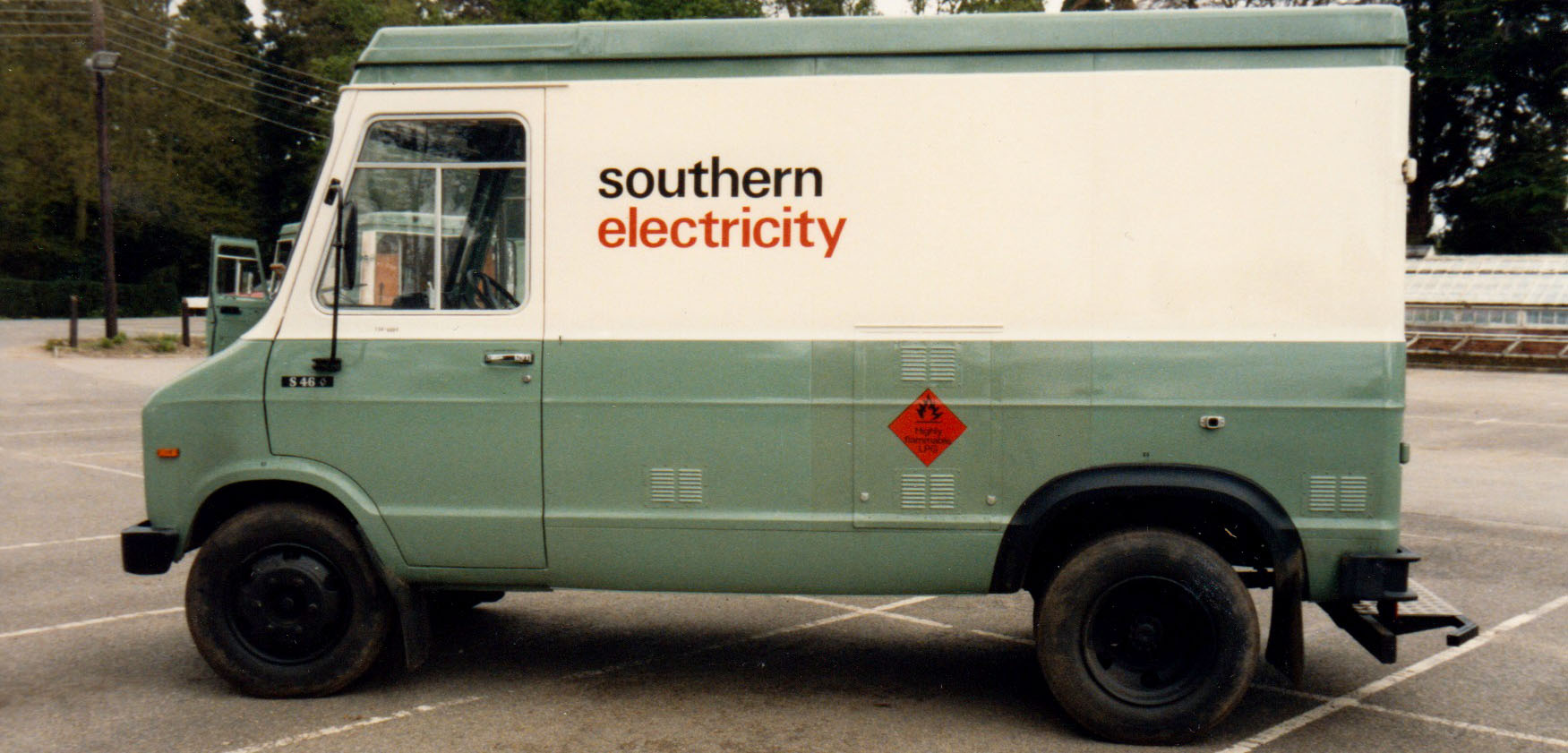 The computer age
1968 saw an enormous step change when the Board entered the computer age, purchasing its first mainframe computer, an ICL 1906F, which was installed in Havant.
By the end of the decade, ownership of the greater part of the 132kV system was transferred from the Generating Board to the Regional Boards.
Image: New Southern Electricity brand on fleet vehicle